The "Green New Meal" agenda is in full swing, as McDonald's new "McPlant" and Purina's insect-based dog food signal that multinational companies are using social engineering to push Fake Food to the masses — and world governments are complicit, with the UK mulling a "Meat Carbon Tax" just as predicted by Soros' Food Chain Reaction Game. All of this was seen in predictive programming for decades, but is arriving now.
McDonald's reveals the McPlant, as the fast-food giant crafts plant-based burgers and 'chicken'
McDonald's is developing its own line of plant-based meat called "McPlant," the company announced on Monday .
"McPlant is crafted exclusively for McDonald's, by McDonald's," said Ian Borden, the president of the company's international business.
Some markets will test the McPlant burger next year. The line could eventually include burgers, chicken substitutes, and more.
McDonald's is making its own plant-based meat.
On Monday, the fast-food giant announced it is developing a new line of menu items called the "McPlant."
"McPlant is crafted exclusively for McDonald's, by McDonald's," Ian Borden, the president of the company's international business, said in a presentation for investors on Monday.
According to Borden, the company believes it has a "proven, delicious-tasting product."
"When customers are ready for it, it will be ready for them," Borden said.
McDonald's previously partnered with Beyond Meat to create a plant-based burger that was tested in Canada. The trial halted in April, with no plans of continuing the test.
Fast-food chain KFC planning to 3D print chicken nuggets
Fast-food chicken chain KFC is creating lab-grown meat made from stem cells* to make a "meat for the future".
The trials of 3D-printed chicken will begin in Russia as part of the company's "restaurant of the future" concept.
And in the US, Burger King is promoting meat from cattle fed lemongrass, which the company claims cuts methane* emissions by 33 per cent.
CHICKENLESS CHICKEN
KFC plans to use a technique known as 3D bioprinting, already used in medicine, to reproduce meat in a way the company claims cuts energy usage in half, uses 100 times less land than traditional farming, and emits* 25 times less greenhouse gas*.
KFC has partnered with Russian company 3D Bioprinting Solutions, a lab started by Russian medical giant Invitro.
"We are closely monitoring all of the latest trends and innovations* and doing our best to keep up with the times by introducing advanced technologies to our restaurant networks," KFC Russia general manager Raisa Polyakova said.
"Crafted meat products are the next step in the development of our 'restaurant of the future' concept.
"Our experiment in testing 3D bioprinting technology to create chicken products can also help address several looming* global problems," she said. "(KFC is) glad to contribute to its development and are working to make it available to thousands of people in Russia and, if possible, around the world."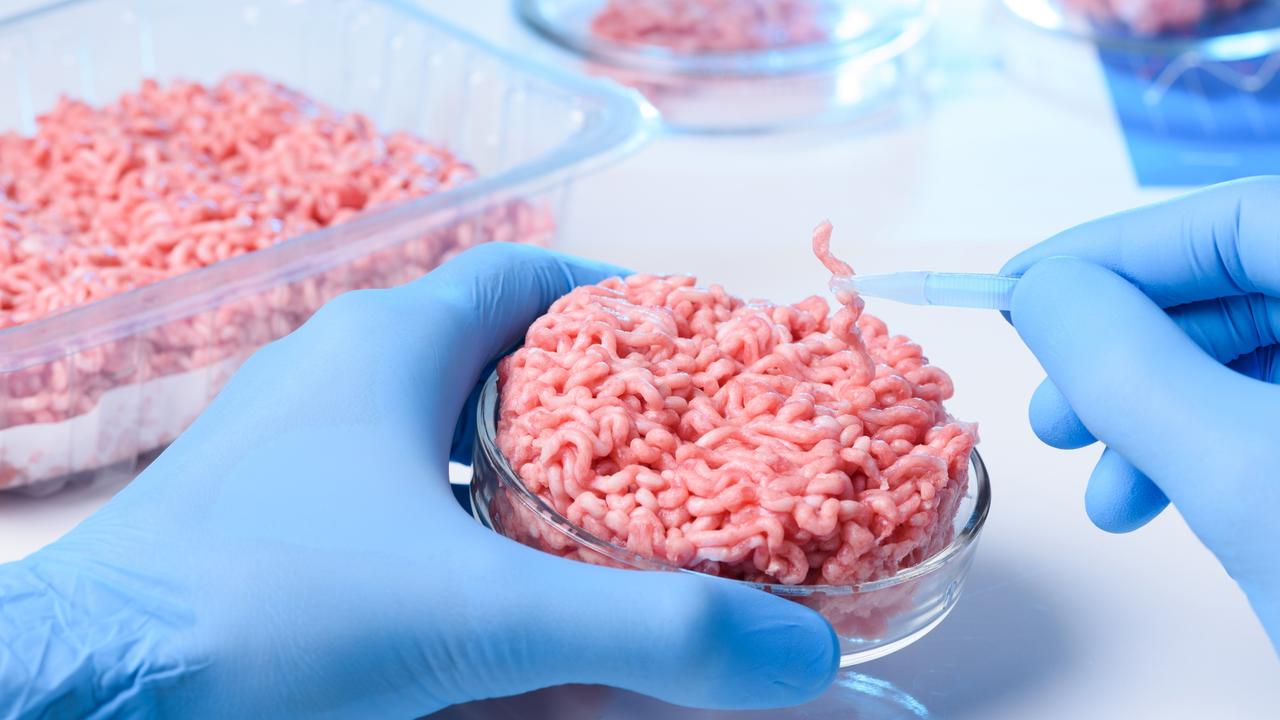 Lab-grown meat. KFC says its 3D-printed chicken is in response to an increase in demand for alternatives to traditional meat.
KFC's "restaurant of the future" concept is a response to "the growing popularity of a healthy lifestyle and nutrition, the annual increase in demand for alternatives to traditional meat and the need to develop more environmentally friendly methods of food production," according to a company statement.
The company said bioprinted meat has the same microelements* as "the original product" (chickens, the animal) but argue it's better.
KFC claims bioprinting doesn't harm animals and also avoids "various additives that are used in traditional farming and animal husbandry".
Some might argue that the "various additives" KFC refers to here have actually only been used for around 50 to 100 years, thanks to the rise of factory farming to satisfy demand for cheap meat driven by, among others, KFC.
KFC's Australian website said there is "no way" the company uses "artificial hormones* or steroids*".
It said the company "demands high levels of animal welfare standards" from its local chicken suppliers, which are required to be members of the Australian Chicken Meat Federation.
The company stopped using chickens fed human antibiotics* in the US in 2017 over fears of antibiotic resistance.
It has also experimented with plant-based products in the past.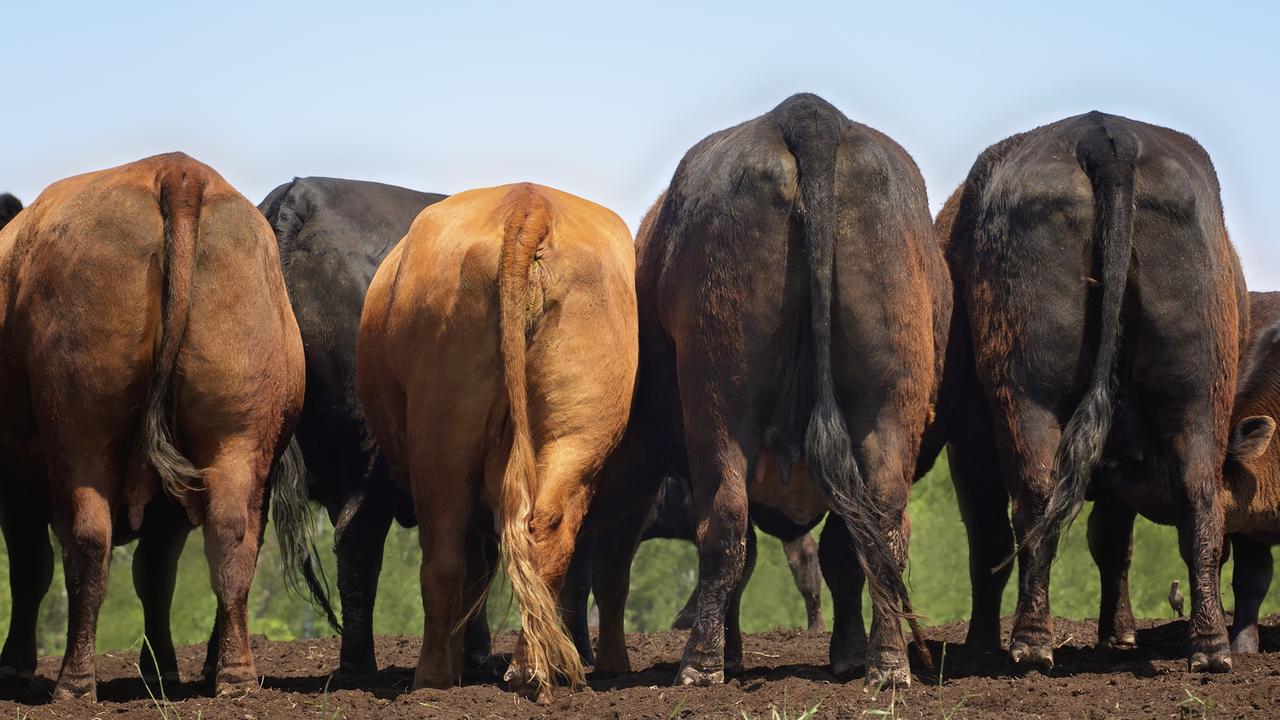 Burger King is feeding beef cattle lemongrass to reduce how much methane gas they emit.
GAS-FREE BURGER
US fast-food chain Burger King has announced plans for a new "eco-friendly" beef patty to be used in its burgers.
In a statement, Burger King said the eco-friendly Whopper would be sourced from cattle fed a diet with 100g of lemongrass for the final three to four months of their lives, which the company claims cuts methane emissions by 33 per cent.
"Cattle are one of the top contributors to overall greenhouse gas emissions, so our job is to understand how we can continue to grow our business while still reducing the emissions from cattle over time," said Burger King head of innovation and sustainability Matt Banton.
But the plan has already been labelled a load of hot air, with one US researcher describing the lemongrass approach as an "advertising agency-created whopper".
University of California professor Frank Mitloehner told Farm Journal that while there were technologies that could reduce methane production by as much as a third "lemongrass is not one of them".
The burger is only available at some restaurants in Miami, New York, Texas, Los Angeles and Portland in the US while stocks last.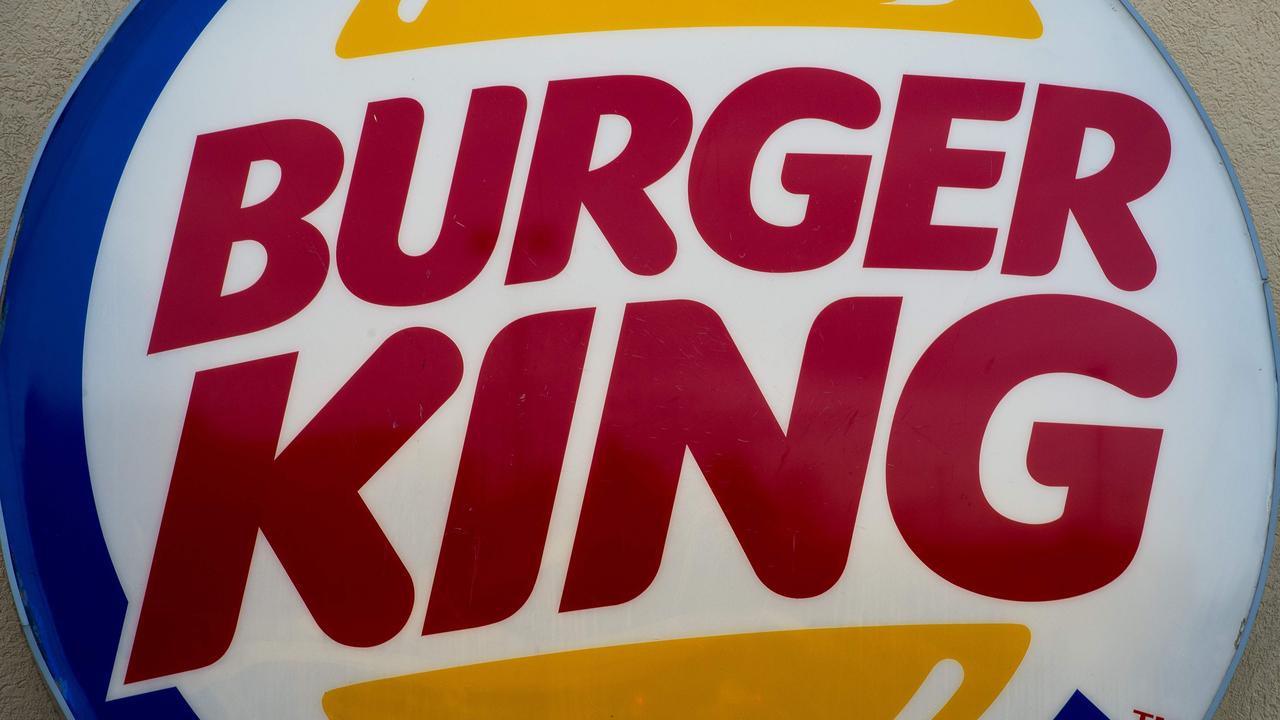 A sign at a Burger King restaurant in the US. Critics of the plan to feed cattle lemongrass have called it an "advertising agency-created whopper", meaning they don't think it will be useful in reducing greenhouse gas emissions. Picture: AFP
Nestle uses insect protein in Purina pet food
Nestle's Purina brand is launching a line of pet food using insects, as the world's biggest food group tests more environmentally sustainable protein sources.
The move addresses a trend of people seeking more eco-friendly or allergen-free diets for their pets, and puts Nestle into potential competition with smaller brands like Yora and Green Petfood's InsectDog.
"We see increasing demand for diversified sources of proteins for pet food products," Bernard Meunier, head of Purina in Europe, told Reuters in an interview on Thursday.
He said limited planetary resources and decreasing meat consumption in Europe were incentives to explore new proteins.
The Purina Beyond Nature's Protein line, which launches in Switzerland this month, will be available in two variations – one using chicken, fava beans and protein from black soldier fly larvae, and one using chicken, pig's liver and millet.
Both will be available for dogs and cats at Swiss retailer Coop, which also sells insect-based snacks and burgers for human consumption. Rollouts in more markets are planned starting next year, Meunier said.
He said the COVID-19 pandemic had strengthened the bond between people and their pets, pushing up demand for high-quality pet food and leading to market share gains for Purina.
Nestle's petcare unit had sales of 13.6 billion Swiss francs ($14.96 billion) last year. It was the group's fastest-growing category with 10.6% organic growth in the first nine months of 2020.
In April, Nestle bought UK-based natural pet food brand Lily's Kitchen. Meunier said Purina's European portfolio was now complete and the focus would be on organic growth.
In a blog post last year, the British Veterinary Association endorsed insect-based pet food, recommending it to owners who wanted a 'livestock-free' diet for their pets.
Beyond The Burger Craze: The Truth About Plant Based "Meat" Products That You're NOT Being Told!
Source:
Macca's burger still 'fresh' after 10 years
Would you eat butter made from maggots?
Similar Posts: